Black Knight Games is pleased to be hosting another Open House, this time we be kicking off the next set – Ravnica Allegiance!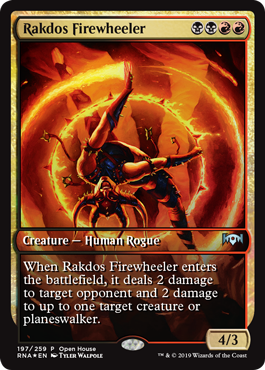 When: Sun, January 13, 12:00pm – 3:00pm
Entry Fee: FREE!
Participants Get: At Open House, new players get a Welcome Deck, and a tutorial showcase of the game in an open-play environment, they also get a Foil Full-Art Rakdos Firewheeler promo if you play at least two games!
Bring a Friend: If you are an established Magic player, you are invited to participate to teach new players, and to bring your friends in who would like to try MTG!  Established players will also be given a promotional Foil Full-Art Boros Challenger if they bring a new player with them, or are found to be helpful teachers to new players.
The Open House event  is a new tradition that precedes the Prerelease by a week, giving new players the perfect introduction leading in to the most exciting event each season!